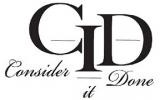 NOW OPEN !



"Consider It Done Concierge Service " Offers senior assistance services. We do NON medical transports for seniors to and from doctors appointments. We Also specialize in grocery shopping/ delivery , pharmacy runs, errands of any sort, sitting with a senior when needed and doing a few things around the house for them while we are there. We also offer companionship on days they want to get out and do the grocery's, shopping, or errands them selves. I know for a fact giving a senior that sense of independence to do for themselves is one of the best things for them.


For our Non- senior we can help you find the time to relax, and enjoy life without the stress of trying to incorporate all the normal tasks of everyday living.............

We are a small personal business designed to help you with your busy life,
and make all your additional, but necessary responsibilities and necessities
easier on your daily schedule. We can provide you with a wide variety of
services that fall under the umbrella of Personal Assistant, Personal Shopper and or Concierge Services. We are there to balance your life . We call (ZONE 1) Waynesboro, Fishersville, Ladd , Stuarts Draft ,Staunton , Crimora, and Lyndhurst Virginia Areas. We also offer services in ( Zone 2 ) call for details.



My professional team can help you to keep up with the day-to-day demands
of your busy lifestyle by taking some of your extra time-consuming needs, and letting us do them for you . All you have to do is worry about relaxing and doing the things you love!


Just imagine not having enough time to go home and check on an elderly parent/s during a lunch break. CIDCS dose live check ins or phone check ins. If You need it Consider it done.
relaxing and doing the things you love!



We know you'll be pleasantly surprised at how much we can accomplish
for you. Along with our basic services, we can also provide you with "Specialty Services", and if there is any service you feel you need that is not listed,
please feel free to ask.

Our goal is to help you with your necessary needs in ANY way that we can to alleviate some of the stress from your life! Call us and "Consider it done " !!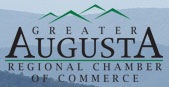 <a href="http://www.manta.com/c/mx22xfm/consider-it-done-concierge-service#widget:recommendations;w:250;h:470;emid:mx22xfm">Consider It Done Concierge Service<./a> <script src="http://www.manta.com/js/widget_embed.js"><./script>